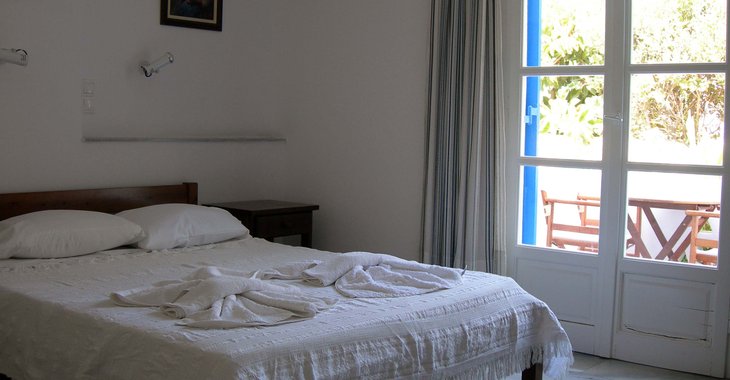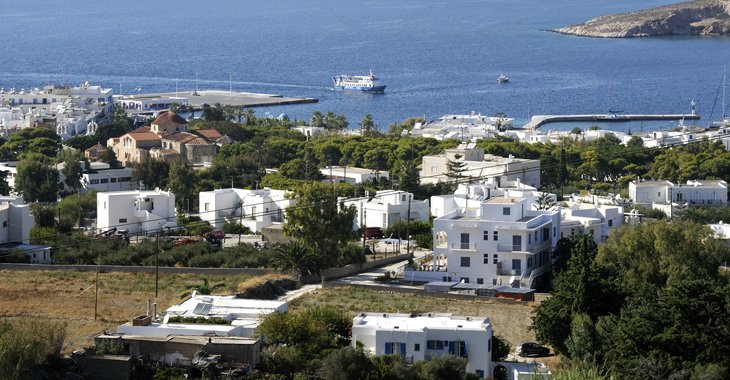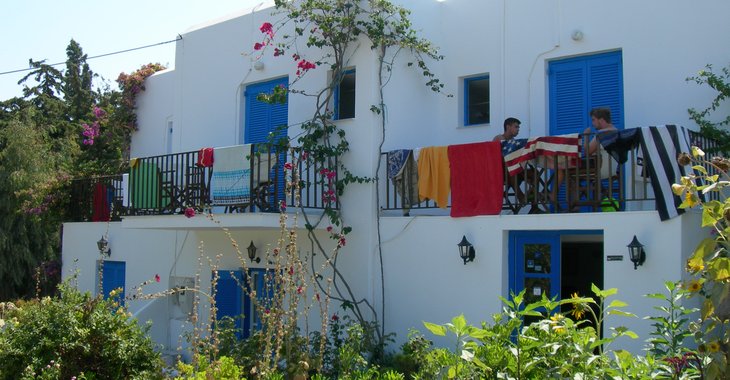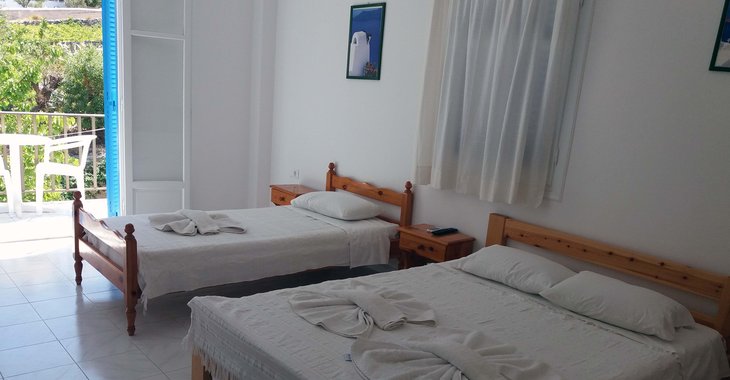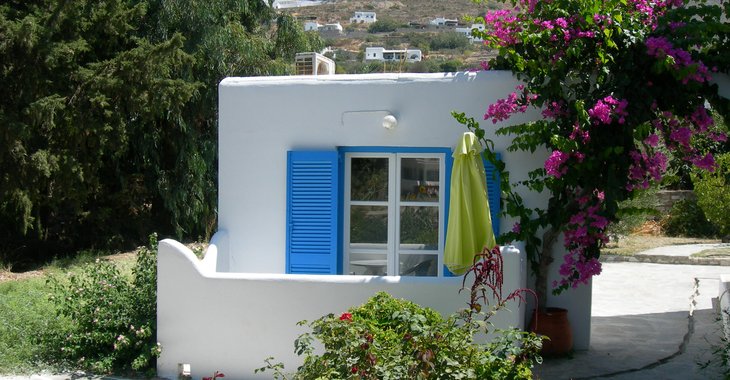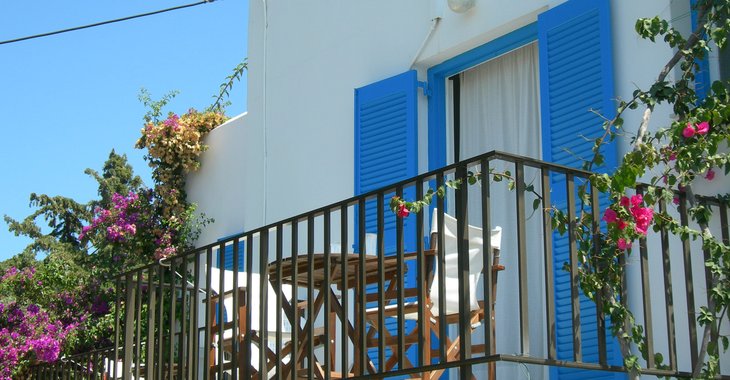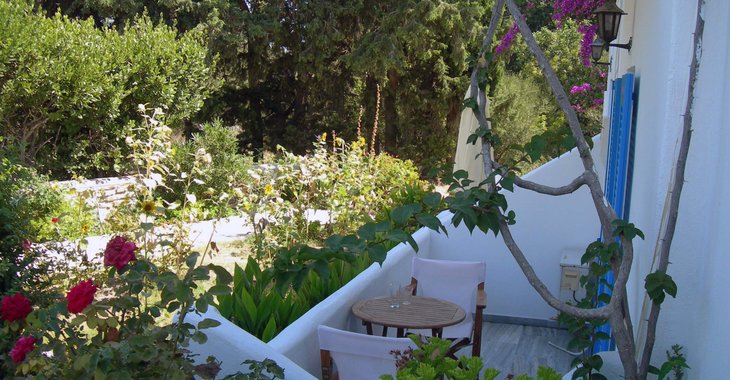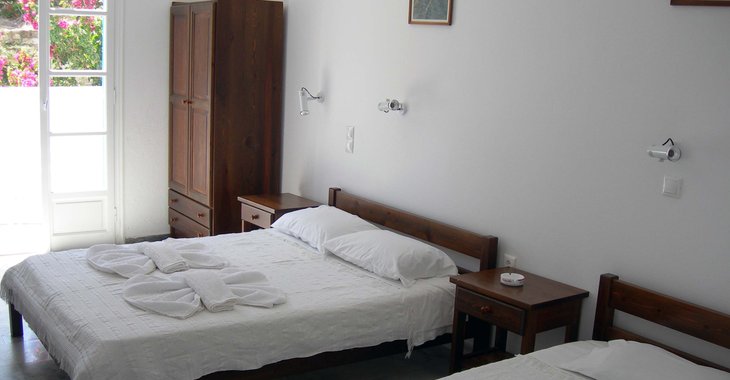 Paros Accommodation
Paros accommodation Bizas is surrounded by lush green gardens and enjoys a real sense of rural tranquillity despite being only minutes away from all the beautiful, traditionally Cycladic town of Parikia has to offer.
1st floor rooms have views to the mountains at the back and spectacular sea views from the front-facing balconies. Downstairs rooms have verandas which open directly into the flower-filled garden.
All rooms are equipped with private bathrooms, a TV, Air Conditioning, a refrigerator, and some have limited cooking facilities. Communal facilities include a living room with TV and of course full access to the gardens. All rooms and communal spaces are covered with WiFi.
Parking is easy as the surrounding area is quiet and not at all crowded. Public transport is easily available from a bus stop 3 minutes walk away (with 3 lines running past), and the port is around a 10-minute walk. From here small boats run across the bay of Parikia to the beaches of Krios and Marcello while the central beach of Livadia is around a 15-minute walk.
Costas Bizas, owner of the rooms is from one of the oldest families on Paros and an expert in the art of 'filoxenia', or hospitality. In his care, you'll surely enjoy your holidays in Paros. (In his care you'll surely enjoy your holidays in the Greek Islands and treasure the best memories of your Paros accommodation.)
Tel. +30 22840 24990 – Mob. +30 6945 405315
Bizas Paros Accommodation, Parikia Paros Greece
Parikia Paros Greece