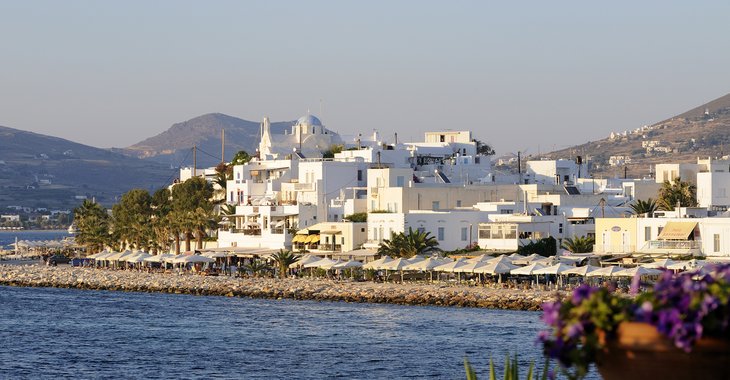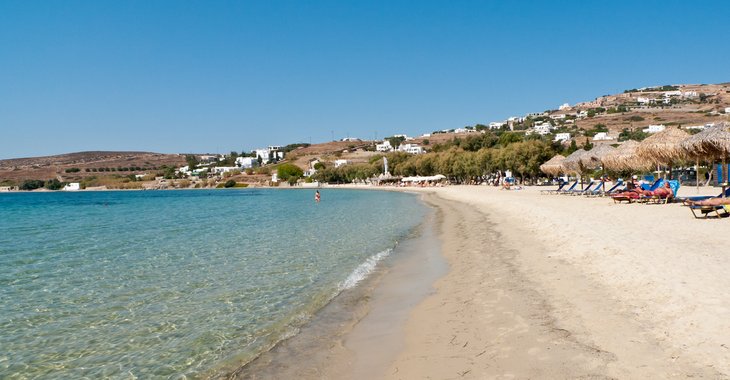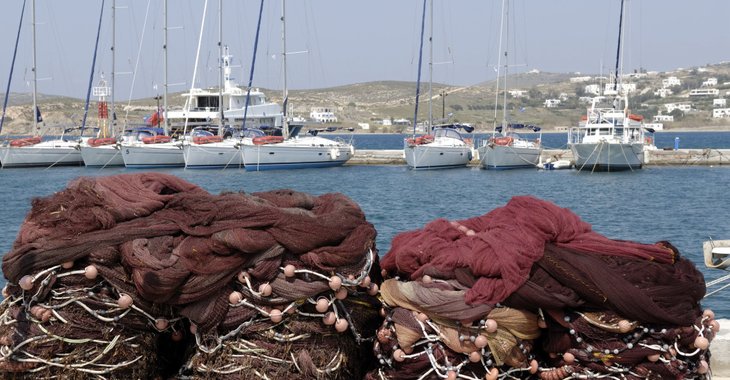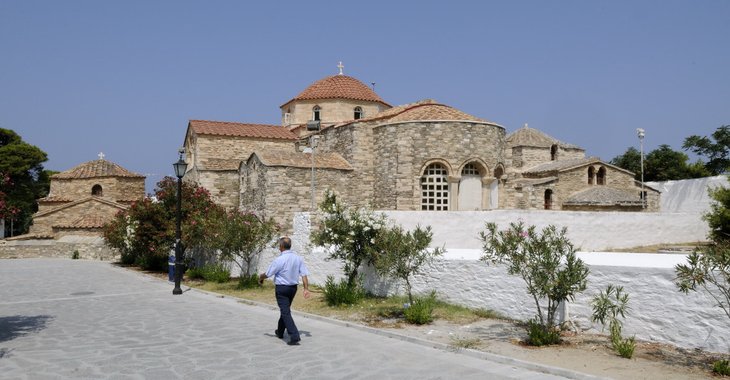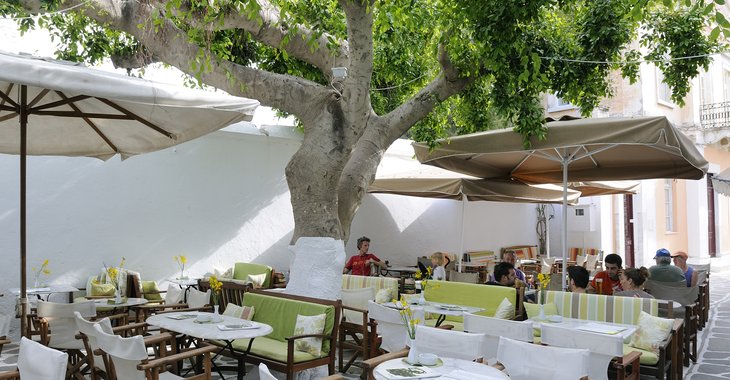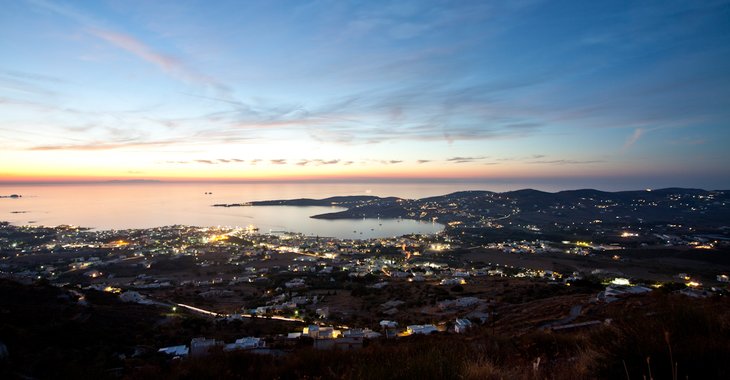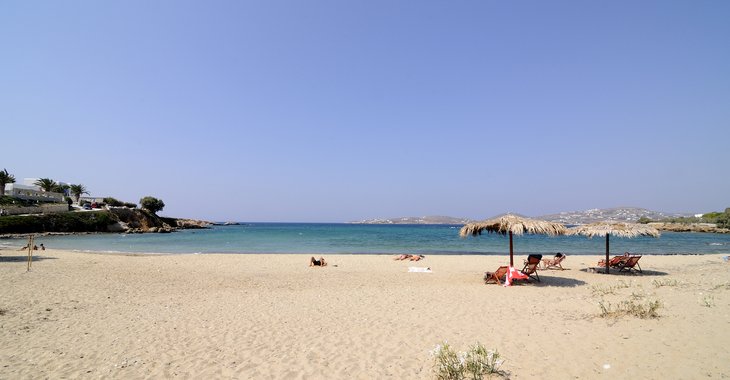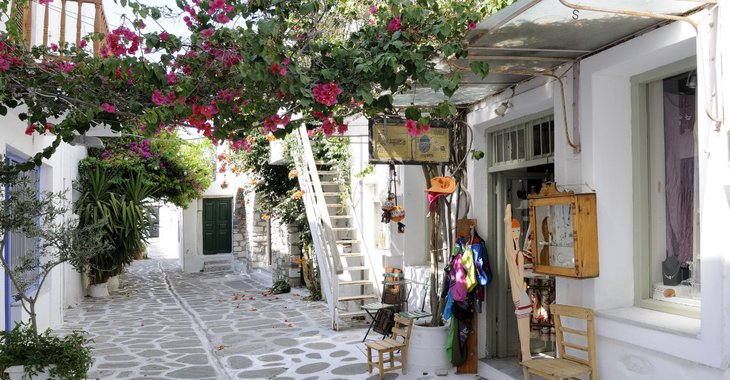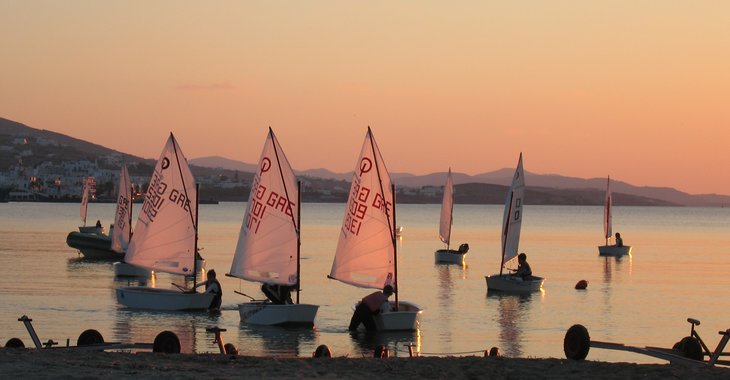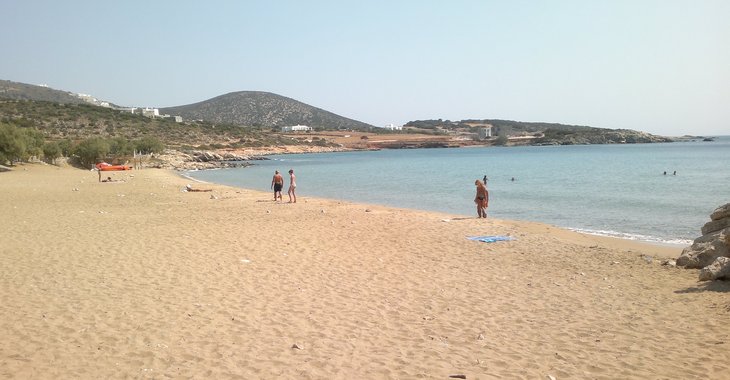 Parikia, a city existing from prehistoric times
Parikia took its name from the settlers ("pariki" in older Greek) – both Greek and foreigners, who chose this place to live in the Byzantine times. Parikia was inhabited since the prehistoric times. However, the nucleus of the actual settlement (the Old Town) is the fortress ("Kastro"), built by the Venetians in the 13th century, using pieces of the ancient temple of Demeter. The new town of the Frankish era, developed around the Kastro – with narrow, maze-like streets to protect from the strong winds and maybe confuse the pirates. The central artery of the town was (and still is!) the Market street ("Agora"), where the villagers came from the surrounding areas to sell their products.
The landmark of Parikia is the Church of 100 doors, Panagia Ekatontapyliani, dedicated to the Virgin Mary. According to the legend, it was build by Saint Helen (the mother of Byzantine emperor Konstantine), in the 4th cent. BC. , where the famous Parian marble has been artistically used to ornate the central church building and the courtyard. Many legends are associated with this church which definitely worth a visit!
Today, Parikia the capital of Paros is a busy port and town summer & winter… Parikia's traditional Market street, or 'Agora' stretches from the main square just behind the port to the Church and square of Zododcho Pigi, near the end of the seafront road. Here you'll find shops, banks, cafes, restaurants, and numerous art galleries which hold exhibitions throughout the year.
The pretty little church of Agios Fokas, which guards the entrance to the bay of Parikia lies at the end of a great walk around one of the largest natural harbours in the Greek islands. En route are the beaches of Livadia, Krios, Marcello, a number of small less crowded coves, and some spectacular views.
For sporting enthusiasts there are numerous opportunities. The 'NOP', or sailing club, offers sailing lessons and has a large beach volleyball court, at nearby Pounda (opposite Antiparos), there are dive, wind and kite surfing schools. On the way to Agia Irini there is a tennis club,which provides tuition at all levels and in Parikia a gymnasium with a wide variety of activities ranging from yoga to courses in self defense.
Altenatively, you could just relax over a large cold beer, and drink in the sights and sounds of this pretty, unspoilt Greek Island town.
Tel. +30 22840 24990 – Mob. +30 6945 405315
Bizas Paros Accommodation, Parikia Paros Greece
Parikia Paros Greece